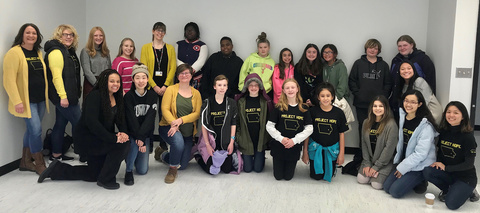 CSD Clinical Associate Professor Krista Davidson and students described the rewarding field of speech-language pathology to a group of local middle-schoolers as part of the Project HOPE (Healthcare Occupations Preparation and Exploration) program.
Project HOPE integrates academic and vocational opportunities designed to connect minority and low socioeconomic middle school students to the health science professions early in their education. HOPE addresses the critical national need to increase diversity in the American healthcare workforce.
A special shout-out to Krista, Kenzie, Chelsea, and Ally for their advocacy!