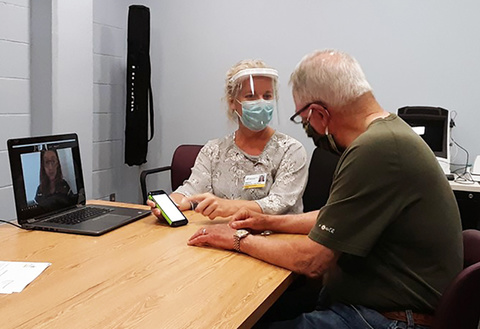 The Audiology Clinic is creatively utilizing all technology has to offer to continue to serve hearing aid clients.
In the first photo, a grad student clinician provides tele-audiology services under the supervision of Clinical Assistant Professor Stephanie Fleckenstein. More specifically, the audiology team is fitting and programming new hearing aids while verifying the settings with on-ear real ear measurements.
In the photo below, the student sets up a telephone app to allow for remote programming of the hearing aids should the patient be unable to visit the clinic due to social distancing. This app also functions as a remote control of volume and program changes on the hearing aid.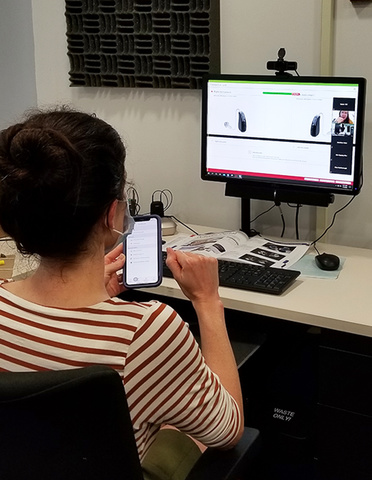 To help audiology clients keep their hearing healthy during the COVID-19 isolation, faculty and graduate student clinicians compiled a tipsheet for clients, with resources, advice and information about how to contact the Clinic for assistance when needed.
Additionally, the Iowa audiology team created a guide for clients, "Wearing a Mask with your Hearing Aids."