Thursday, August 27, 2020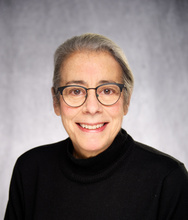 Professor Carolyn J. Brown has been named the 2019-2020 Graduate College Outstanding Faculty Mentor Award: Biological and Life Sciences.
In his announcement letter, Graduate Dean John Keller wrote: "The letters referencing your mentoring style at the University of Iowa are impressive.  Your mentoring continues to have life-changing impacts on your students. The letters provided by current and former students indicate their research style and success is a reflection of your mentoring. Past and current students appreciate the challenges you put before them that influenced the researchers they are today."
In addition to her research and teaching endeavors, Carolyn serves as Department Executive Officer of CSD.
Our heartiest congratulations, Carolyn!