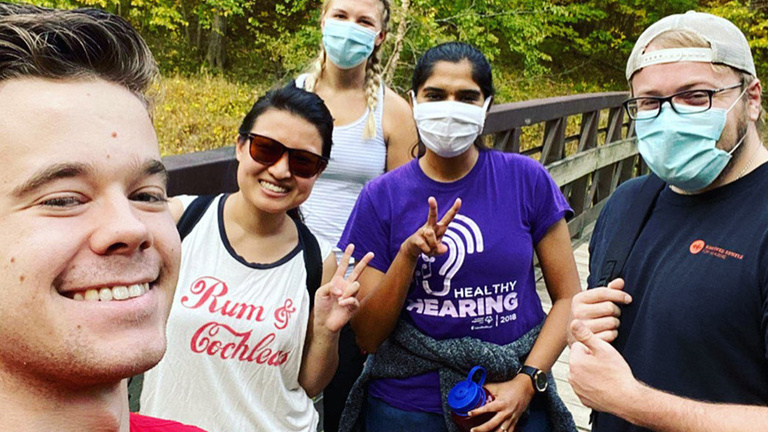 This is one selfless selfie!
Members of the the Student Academy of Audiology raised more than $3,200 during their fall fundraising activities. The group sponsored a Walk 4 Hearing, created a profit-sharing day with Molly's Cupcakes, and engaged the community with tips about healthy hearing habits.
SAA raises funds to provide financial assistance to those in need of hearing aids who otherwise wouldn't be able to afford them.