Tuesday, January 26, 2021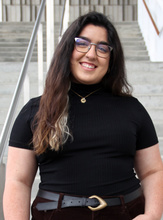 Two CSD students, undergrad Bianca Robles-Muñoz, and Ph.D. candidate, Erik Jorgensen, are among 52 students featured in the University of Iowa's Dare to Discover campaign, an initiative that recognizes exploration of some of life's most interesting questions through research, scholarship, and creative activity.
"Working with their mentors, UI students have adapted their work, and their work spaces, so they can continue to pursue research, scholarly, and creative projects safely," said Marty Scholtz, vice president for research. "I am immensely proud of the many ways that all of our UI community has responded to this unprecedented global health crisis with professionalism and adaptability."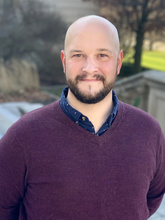 The Dare to Discover campaign webpage honors the 52 undergraduate and graduate students who are making waves in disciplines across campus.
Bianca is currently pursuing her bachelor of arts degree in speech and hearing science, and she is mentored by Kristi Hendrickson. Learn more about Bianca's academic interests in bilingualism and the brain in her Dare to Discover profile.
Erik earned a doctoral degree in Audiology in CSD and is currently pursuing his Ph.D. His mentor is Yu-Hsiang Wu. Read more about Erik, his background and his passion for research in audiology in his Dare to Discover profile.