Tuesday, September 28, 2021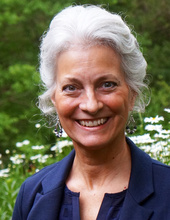 Bravo, Dani Kelsay! She was unanimously voted a Fellow of the Iowa Speech-Language-Hearing Association.
In his letter of nomination, AuD alumnus Kevin Kock said, "She always asks tough questions to ensure students understand their clinical practice. She allows students to make their needed mistakes, though is always a guiding hand when needed. She is an essential part of the Iowa Audiology program, and I cannot think of a student or alumnus who does not think of her in the highest regard."