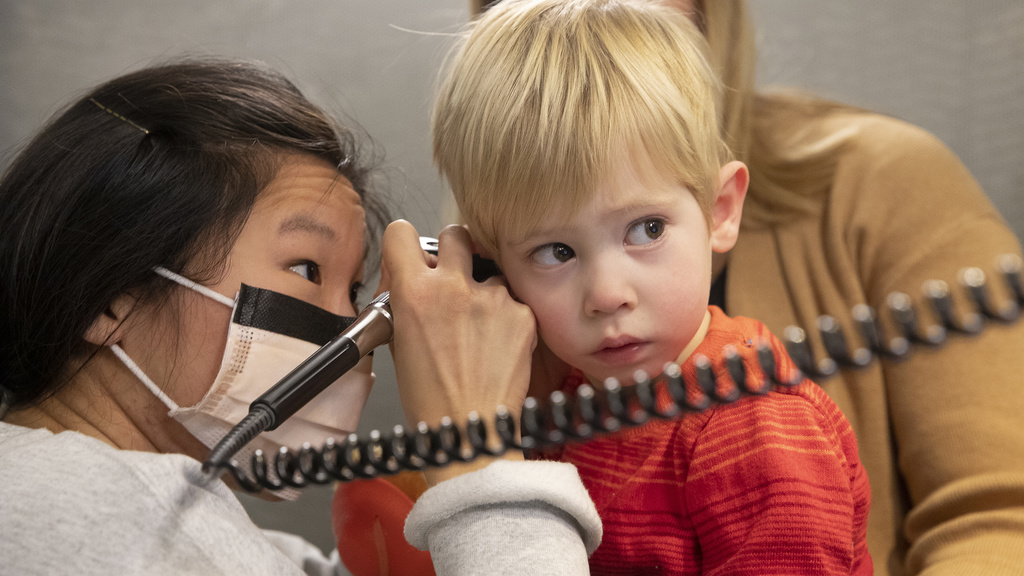 The Audiology Clinic in the Wendell Johnson Speech and Hearing Center provides diagnostic and treatment services for individuals of all ages with hearing concerns. The Audiology Clinic offers comprehensive hearing evaluations, complete amplification services (including selection, fitting and follow-up care), aural rehabilitation, as well as hearing conservation counseling and fitting of hearing protection devices. All diagnostic and counseling services are provided by doctoral-level student clinicians under the direct supervision of licensed and certified audiologists in the Department of Communication Sciences and Disorders.
We are committed to addressing your communication concerns. If you or your family members have any questions regarding your hearing or your communication abilities, please contact us. Self-referrals are accepted for any of our audiological services, as well as referrals from professionals.
Learn more in our Hearing Services for All Ages brochure.