Thursday, February 9, 2023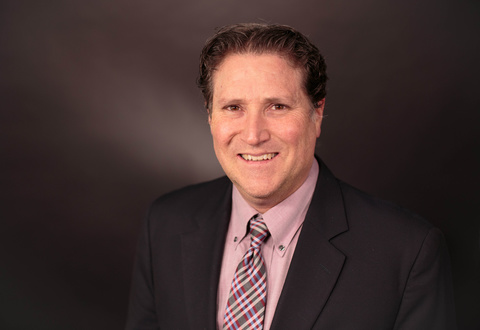 After a national search, the University of Iowa has named Eric Hunter, associate dean for research in the College of Communication Arts and Sciences at Michigan State University, chair of the Department of Communication Sciences and Disorders at Iowa and the Harriet B. and Harold S. Brady Chair in Liberal Arts and Sciences.
"Professor Hunter is a highly accomplished scholar who will have an immediate impact on our already renowned audiology and speech pathology programs," says UI President Barbara Wilson. "Hiring someone of Eric's stature will attract new talent and bring people together to generate new lines of research and scholarship. This is exactly what we hoped to accomplish with the Transformational Faculty Hiring Program."
Iowa has long been a leader in communication sciences and disorders dating back to 1897, when the university, led by Carl Seashore's pioneering work, developed speech pathology as a discipline of study.
Today, the university is home to highly ranked audiology and speech-language pathology programs. The Wendell Johnson Speech and Hearing Clinic serves more than 700 clients per year with a variety of speech, language, and hearing differences or disorders and provides real-world clinical training experience for the program's students.
"This appointment demonstrates our commitment to attracting outstanding faculty to the University of Iowa—and it shows what an impact the Transformational Faculty Hiring Program can have," says Executive Vice President and Provost Kevin Kregel. "With Dr. Hunter at the helm, our university will garner even greater distinction as the standard of excellence for research, teaching, and service in communication sciences and disorders."
Hunter received a PhD from Iowa's Department of Communication Sciences and Disorders program in 2001. In addition to serving as associate dean for research since 2017, he has served as the director of MSU's Trifecta Initiative for Interdisciplinary Health Research, a collaborative made up of the colleges of Engineering, Nursing, and Communication Arts and Sciences.
Hunter was instrumental in rebuilding and revitalizing MSU's Communicative Sciences and Disorders program. He has published extensively and leads an active research lab with a continuous track record of multi-disciplinary funded research. He currently serves as the principal investigator or co-investigator on approximately $8 million in federal research funding.
From 2007 to 2013, he served as deputy executive director of the National Center for Voice and Speech at the University of Utah, with the location previously at the Denver Center for the Performing Arts. He received a Bachelor of Science and master's degree in Physics from Brigham Young University.
"I had a wonderful experience at Iowa as a graduate student, and the dynamic and collaborative environment that I remember is just as strong today," says Hunter. "Iowa's values- being helpful, working hard, and being innovative—align with my principles. I look forward to being in the department and working closely with talented students, faculty, and alumni to support their success. And I can't wait to welcome alumni home for the opening of the new building in a few years."
That new building is currently in design and expected to be completed in 2025. It will be located in the heart of the UI's healthcare campus, featuring premier facilities for clinics, laboratories, and classrooms — all supporting the academic, research, and clinical mission of the department.
"It's an exciting time for Iowa, and I'm thrilled to be a part of it," says Hunter.
Sara Sanders, dean of the College of Liberal Arts and Sciences (CLAS), cites Dr. Hunter's selection as a sign of the college and the university's commitment to this signature program.
 "CLAS is thrilled to be bringing a scientist and leader of Dr. Hunter's reputation to Iowa to lead this storied program into the future," Sanders says. "I am confident Dr. Hunter will ensure Iowa stays at the forefront of communication sciences and disorders."
Hunter will begin at Iowa Aug. 16.