Listen and Speak Up preschool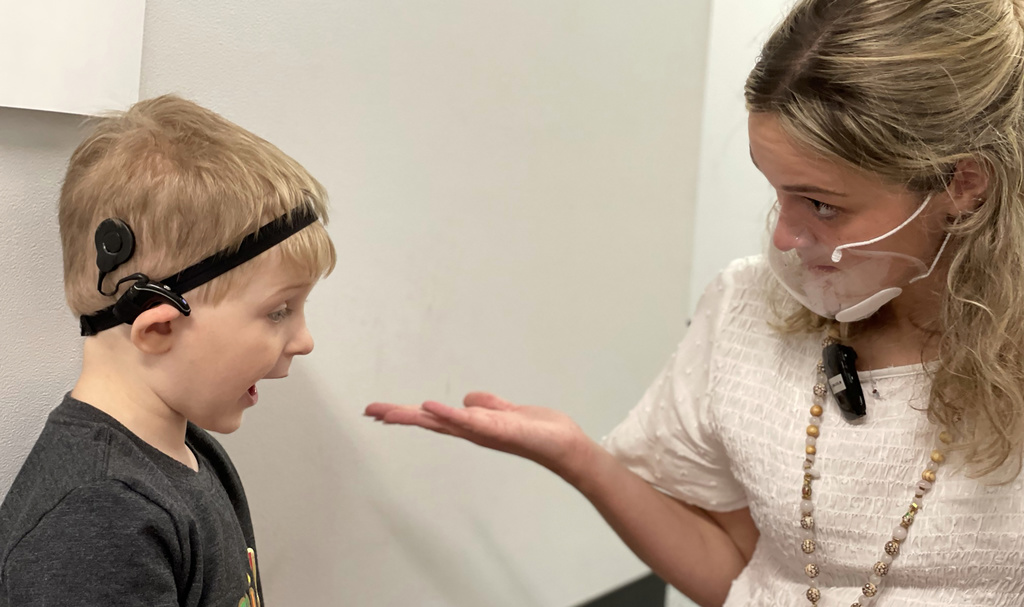 The Listen and Speak Up preschool program promotes spoken language skills of children ages 3-5 who have hearing impairments and use either cochlear implants or hearing aids. The preschool meets two mornings a week for six weeks during the summer.
The structure for Listen and Speak Up includes thematically-based group sessions to promote communication skill development in natural learning situations, as well as individual sessions (two 30-minute speech/language therapy sessions each day and one 30-minute audiological diagnostic session each week) to focus attention on each child's needs. Music therapy provides a unique opportunity to focus on listening / music while reinforcing child's auditory to speech production and language goals. Parent conferences are held weekly.
Interested? Download the 2022 Listen and Speak Up flyer and registration form.
The Listen and Speak Up summer preschool program was featured in a video for the LiveBIG series on the Big Ten Network, a series that features stories of innovation, impact and inspiration.
Clinical Coordinators
Meaghan Foody, M.S., CCC-SLP
Clinical Assistant Professor
meaghan-foody@uiowa.edu
319-335-8702
Eun Kyung (Julie) Jeon, Ph.D., CCC-A
Clinical Assistant Professor
eunkyung-jeon@uiowa.edu
319-467-1476