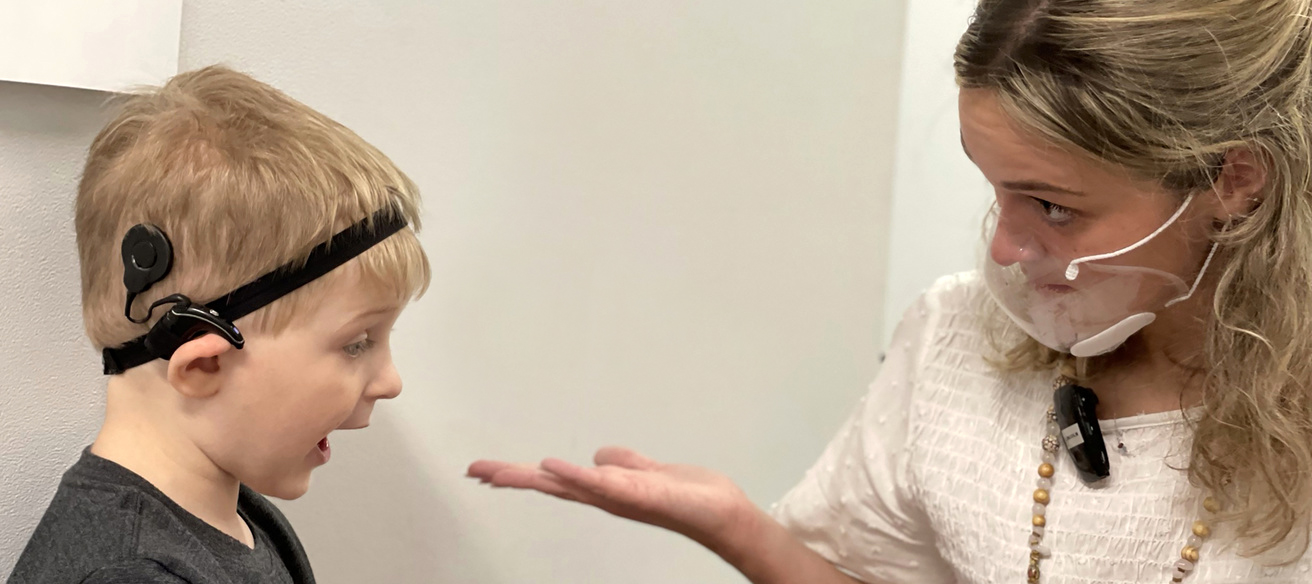 Listen and Speak Up focuses on communication skills for children ages 3-6 with hearing loss. All communication modalities are welcomed. Individualized treatment plans are developed for each child and targeted in group and 1:1 therapy sessions.
Fun, age-appropriate activities to enhance communication skills are provided by graduate clinicians under the supervision of licensed Speech-Language Pathologists and Audiologists. Participants also benefit from sessions with Music Therapy and Physical Therapy graduate students. Families are encouraged to attend weekly sessions to learn strategies for use at home.
The preschool meets two mornings a week for six weeks during the summer.
The Listen and Speak Up summer preschool program was featured in a video for the LiveBIG series on the Big Ten Network, a series that features stories of innovation, impact and inspiration.
Interested? A flyer for Listen and Speak Up 2023 is has additional information, including details about registration.
Clinical Coordinators
Meaghan Foody, M.S., CCC-SLP
Clinical Assistant Professor
meaghan-foody@uiowa.edu
319-335-8702
Eun Kyung (Julie) Jeon, Ph.D., CCC-A
Clinical Assistant Professor
eunkyung-jeon@uiowa.edu
319-467-1476