Speech and Language Evaluations
Speech and Language Evaluation and Treatment for Children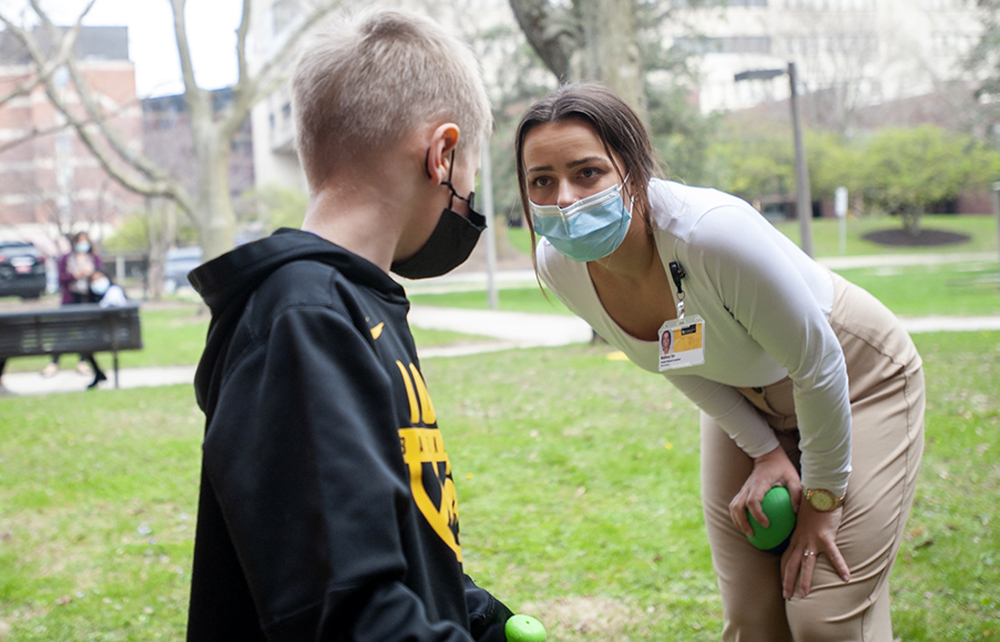 The Wendell Johnson Speech and Hearing Clinic provides services to children who are in need of developing and expanding their speech and/or language skills. These difficulties may occur alone or may be seen in conjunction with diagnoses such as Global Developmental Delay, Specific Language Impairment and Autism Spectrum Disorders.
Evaluation and therapy are available for children with:
Language and/or speech delays
Language-related learning problems
Articulation and phonological disorders
Evaluation services include an interview, assessment, feedback and written report in order to determine and/or confirm a diagnosis, develop a treatment plan, and monitor progress over time.
Based on the results of the evaluation therapy sessions are tailored to the specific needs of each child. Clinicians use a variety of techniques and strategies to facilitate progress:
Individual therapy sessions give each child the personal attention he or she needs.
Group therapy sessions provide a realistic communication context in which children can practice newly developed skills.
Speech and Language Evaluation and Treatment for Adults
The Wendell Johnson Speech and Hearing Clinic also provides evaluations for adults who are experiencing problems in communication which may affect school performance, social experiences, and / or employment satisfaction. Clinical faculty who specialize in specific areas of communication including voice, fluency, aural rehabilitation, and neurogenics are available provide evaluation and, if desired, ongoing treatment. In addition to the specialty areas mentioned, adults seeking evaluation in this clinic may have difficulties in communication related to:
Autism Spectrum Disorders
Developmental delay/cognitive delays
Learning disabilities with language delays
An evaluation includes a complete history and interview; formal and informal testing; and a conference summarizing the results of the evaluation as well as specific recommendations. A written report follows to the client detailing all aspects of the evaluation. If additional referrals are needed or direct services are deemed appropriate and desired by the client, those arrangements are facilitated by the clinical faculty.