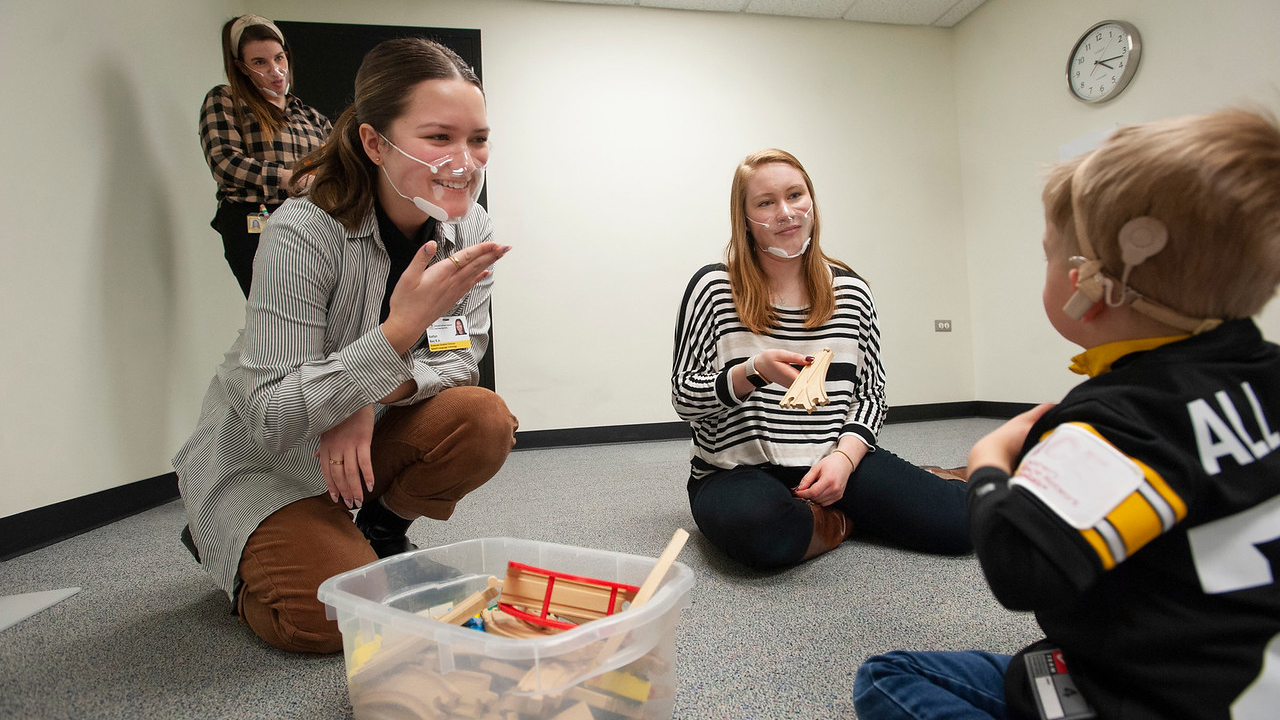 Services for Children
We provide individualized treatment for auditory/speech/language difficulties for children secondary to hearing loss. Specific services for children depend on the current age of the child; the age of onset of the hearing loss and when it was discovered; the type and severity of the hearing loss; and the age at which amplification was introduced. The aural rehabilitation plan is also influenced by the communication mode the child is using.
Families and caregivers also receive training on using effective communication strategies at home and troubleshooting equipment and technology.
An intensive program, Listen and Speak Up, is offered to 3-6 year olds each summer.
A brochure that further describes our Aural Rehab services for both children and adults is available (pdf).
Services for Adults
Once adult clients have been fit with cochlear implants or hearing aids, the journey toward better communication has started. Communication training -- or aural rehabilitation -- sessions greatly improves the new user's amplification effectively.
Families and caregivers are encouraged to attend sessions for new amplification users. Family members and/or significant others will learn about hearing loss and how it is remediated and also how to improve their own communication skills to facilitate communication: family members are told about the benefits and limitations of hearing aids and cochlear implants and also their roles in communication breakdowns and how those can be avoided or repaired.
Rehabilitative services may be provided to individuals or in groups. For many people, a group provides peer support during the adjustment to amplification. Support groups are offered several times each year without charge; graduate student clinicians and their mentors guide these sessions.
Clinical Coordinator
Meaghan Foody, M.S., CCC-SLP
Clinical Assistant Professor