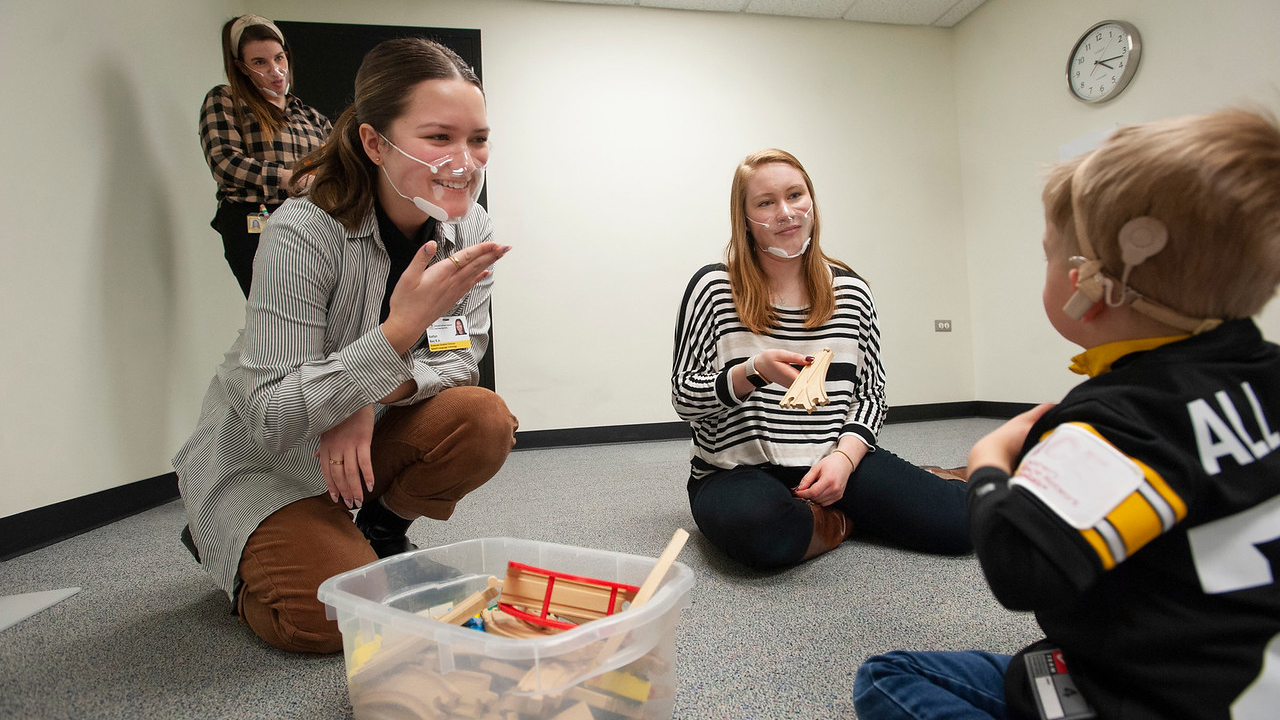 Services for Children
Treatment for auditory/speech/language difficulties secondary to hearing loss are provided at the clinic within several service delivery models. These include intermittent regular therapy sessions focusing on development of child specific skills as well as supporting the family in facilitation of the child's communication skills. There are also intensive programs which occur during the year and include the following:
A summer program, the Listen and Speak Up preschool is offered each summer.
A brochure that further describes our Aural Rehab services for both children and adults is available (pdf).
Services for Adults
Individual or family classes
Three week group classes
Intensive Residential Adult Communication Program
Once an adult client has been fit with cochlear implants or hearing aids, their journey toward better communication has started. Communication training -- or aural rehabilitation -- sessions greatly improves the new user's amplification effectively.
These sessions can provide information including:
Types and causes of hearing loss
Audiogram interpretation
Speech-reading training
Communication styles and strategies
Assistive Listening Devices / strategies for listening in noise
Listening and Communication Enhancement (LACE) Training
Families and caretakers are encouraged to attend sessions for new amplification users. Our clinic's rehabilitative groups are offered without charge. Family members and/or significant others will learn about hearing loss and how it is remediated, and also  how they can improve their own communication skills to facilitate easier communication. Not only can family members understand the benefits and limitations of hearing aids and cochlear implants, but also their roles in communication breakdowns and how they help avoid and/or repair these breakdowns.
These rehabilitative services can be provided on an individual basis or in groups. For many people, a group environment's primary advantage is that it provides peer support during the adjustment to amplification. Support groups are offered several times each year without charge; graduate student clinicians and their mentors guide these sessions.
Clinical Coordinator
Meaghan Foody, M.S., CCC-SLP
Clinical Assistant Professor