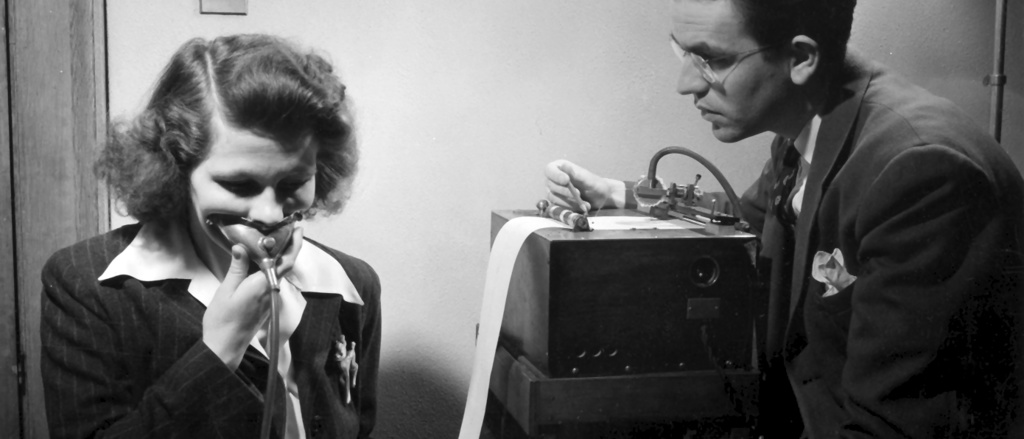 History of the Department
Although interest in speech and hearing processes and their disorders was developing in several universities in the 1920s, the beginnings of this discipline are usually attributed to the pioneering work of Carl E. Seashore, head of the Department of Psychology and the dean of the Graduate College at Iowa. Under his leadership and vision, a new field was molded -- one which was truly interdisciplinary, involving experts from developmental psychology, psychiatry, otolaryngology, and pediatrics.
In 1924, Lee Edward Travis became one of the first persons in the world to receive a Ph.D. based on study in this new field. He headed the Iowa program through the 1930s, a period during which many of the future leaders of the field were graduate students at Iowa. Many of them went on to establish programs at other major universities.
It was during a conversation with colleagues in Dr. Travis's living room that the American Speech-Language-Hearing Association was founded. His former home at 513 South Summit Street in Iowa City has been beautifully maintained as a historic private residence.
Although speech science, audiology, and other areas of study were developing in the Iowa program during the Travis era, the primary research focus was the enigmatic problem of stuttering. Work on this disorder was continued and expanded by Wendell Johnson, who guided the program through the late 1940s and early 1950s; our building and in-house training clinic are named in Wendell Johnson's honor. 
The importance of the new academic discipline was recognized in 1956 when Speech Pathology and Audiology became an independent department in the College of Liberal Arts (now College of Liberal Arts and Sciences). The department expanded greatly in the next two decades. Its growth was facilitated by the Wendell Johnson Speech and Hearing Center building, dedicated in 1968. Work was expanded or initiated in speech and hearing sciences, audiology, language disorders, cleft palate, neurogenic communication problems, and a number of other areas.
Throughout its history, the department has continued to reflect the concepts of its roots. The department's programs reflect a continuing commitment to scientific exploration of speech and hearing processes and their disorders is the critical pathway to future progress in diagnoses and treatment of speech, language, and hearing problems.
Iowa's central role in the development of the field of communication sciences and disorders is more fully described in the book written on the early history of the department, "Speech Pathology and Audiology: Iowa Origins of a Discipline," by Dorothy Moeller.