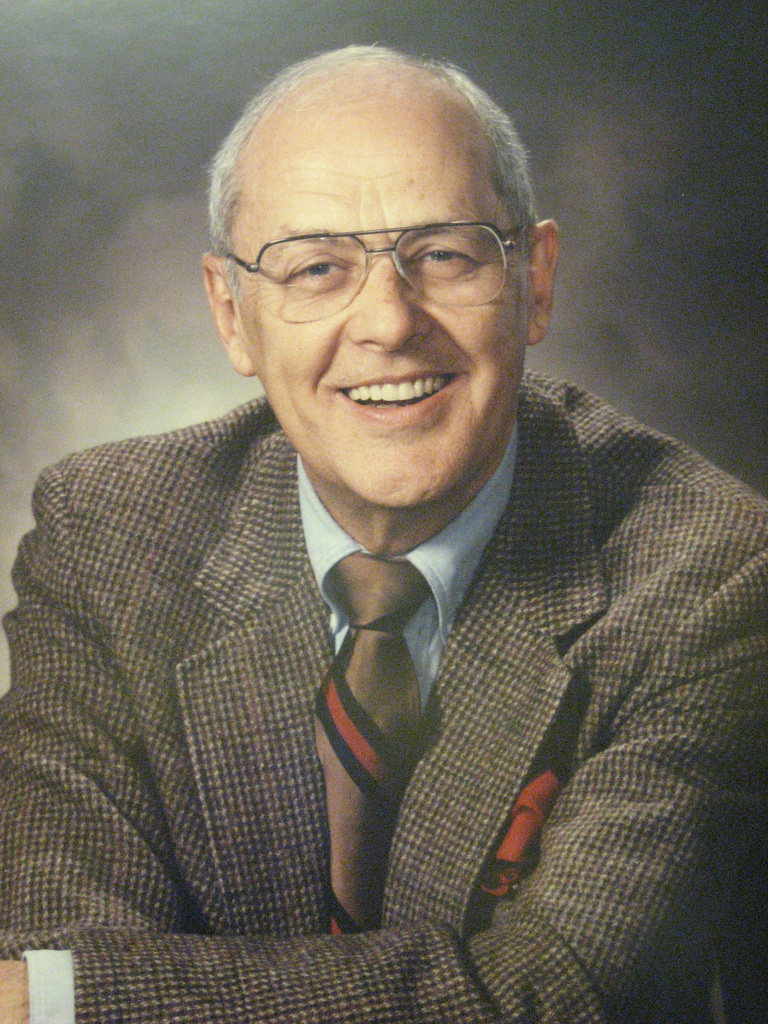 With great sadness, CSD has learned of the passing of Hughlett Morris, PhD, Professor Emeritus, who died peacefully on June 13, 2023, in Tucson, Arizona, at the age of 92.  Dr. Morris had a long and distinguished career at the University of Iowa. He served as CSD Department Chair, and had a long tenure as the Head of the Speech Pathology Services in the Department of Otolaryngology-Head and Neck Surgery at the University of Iowa.
He became interested in the field of speech pathology as a person who stutters, although his lifelong career passion was research of those with cleft palates.
His work was recognized and respected all over the world, as reflected in his receiving honors and awards from state, national, and international academic and research organizations.  Despite the challenge of stuttering, he was a gifted and admired speaker. His many students thrived under his teaching and mentorship, citing that he was skilled at encouraging his students to become good thinkers, to ask good questions, and to be caring and effective clinicians.
Hugh Morris established a scholarship for undergraduate, graduate, or PhD students studying speech-language pathology at Iowa. Since 2019, the Dr. H.L. Morris Scholarship Fund has provided over $40,000 worth of scholarships to graduate students in our department. 
His full obituary is available at Bring's Funeral Home website.