Monday, September 11, 2023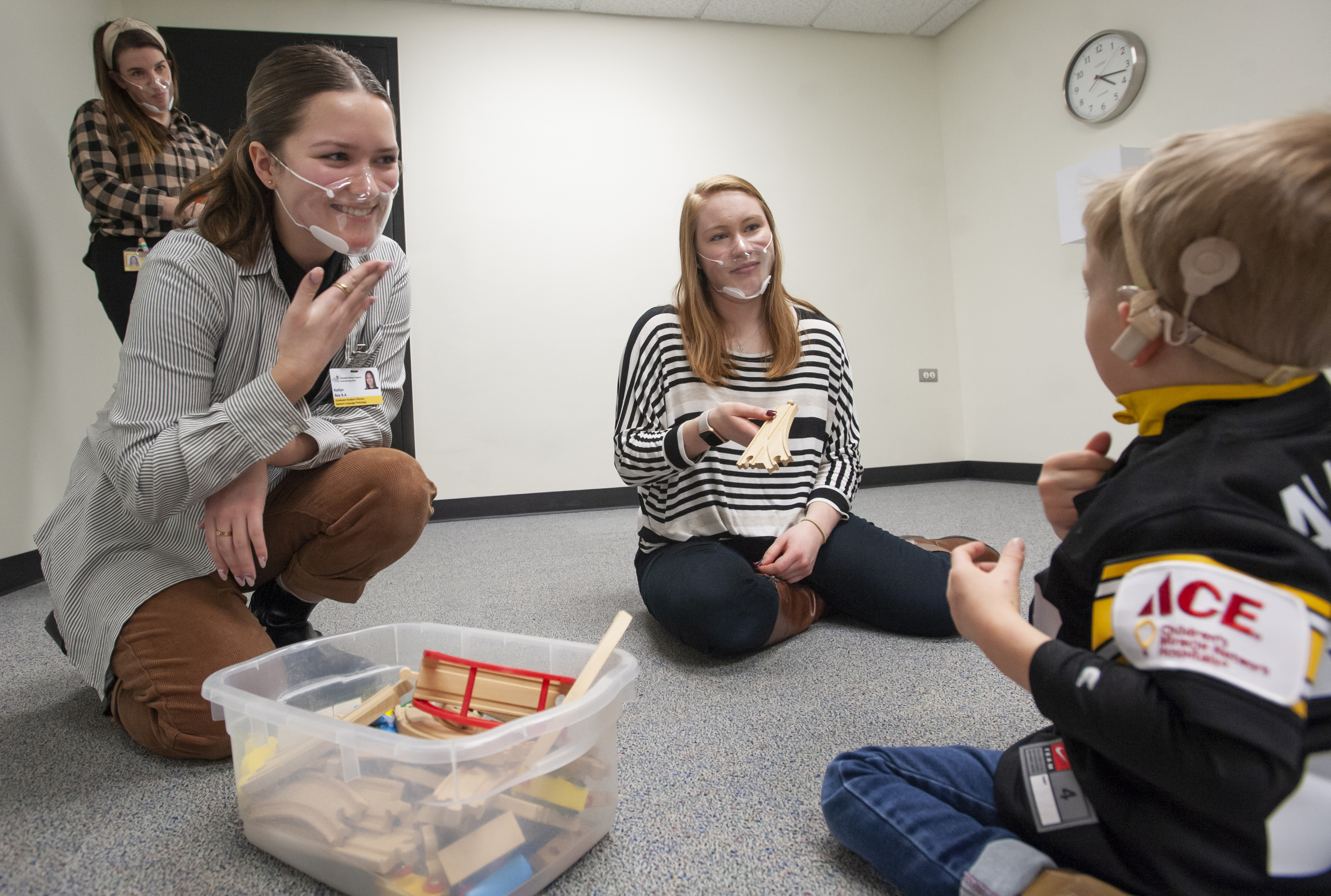 Nobody is more sincere in his call "Go Hawks" than Nile Kron, the CyHawk football Kid Captain and veteran of aural rehabilitation therapy at the Wendell Johnson Speech and Hearing Clinic and Listen and Speak Up preschool.
Local TV station KWWL featured Nile, his parents, and Clinical Assistant Professor Meaghan Foody about Nile's journey and the role CSD has played. Watch their story.