As future speech-language pathologists, students give EMS personnel tools to respond quickly to those in need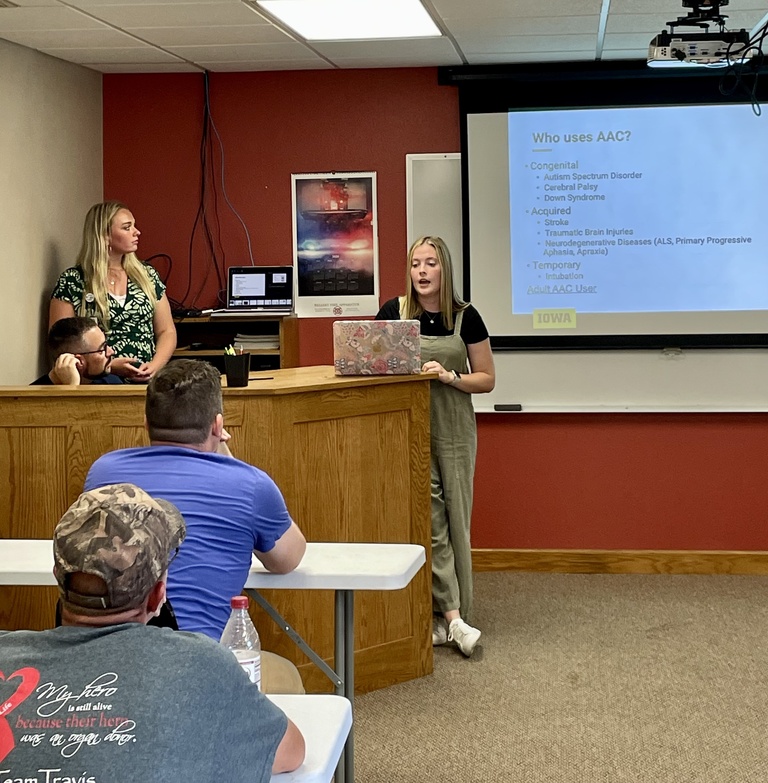 When University of Iowa clinical associate professor Krista Davidson and graduate student clinicians on her Augmentative and Alternative Communications team perceived a communication gap between those who respond to emergency situations and those who are in need of help -- but may not be able to easily communicate their needs --they found a way to bridge that gap.
To teach first responders what to do in emergencies where they encounter individuals with limited speech, the team developed a training session to better care for those individuals, including people with autism, aphasia, cerebral palsy, and other conditions that limit verbal speech.
Thus far, the CSD team has presented their training course to emergency services personnel in Washington County, Blairstown, and Tiffin, with more towns scheduled throughout the summer.
"This is definitely something that wasn't on our radar before this training, and the department as a whole sees this as a very important skill set to keep working on," said a participant who works as an Emergency Medical Technician.  "Please keep up the good work."
Read more about this community engagement project on the Iowa College of Liberal Arts and Sciences website.