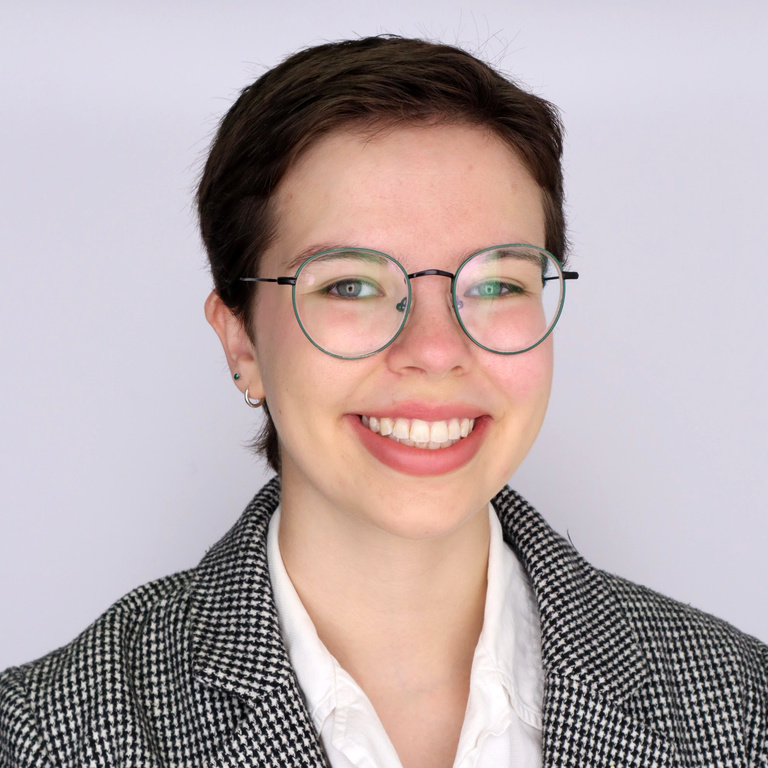 Julia Kerrigan, first-year student in UIowa's CSD Master's in Speech Pathology and Audiology program, has been selected as a winner of a prestigious award, given by the American Speech-Language-Hearing Association.
As one of only 13 recipients of the 2023 Students Preparing for Academic-Research Careers (SPARC) Award Program, Julia will receive a stipend to support activities in her research mentoring and teaching plan. Assistant Professor Naomi Rodgers, Director of UIowa's Stuttering Lab, will serve as Julia's primary mentor and strongly supported Julia in her letter of nomination for the award.
The goal of SPARC is to foster students' interest in the pursuit of PhD education and careers in academia in order to fill faculty/researcher vacancies in communication sciences and disorders (CSD). The SPARC Award Program is part of ASHA's strategic objective to enhance the generation and implementation of clinical research.
"This award will help me take the first step in seriously considering an academic research career. I am looking forward to starting the Speech-Language Pathology program this fall and learning more about the academic-research trajectories of both the faculty and current doctoral students at UIowa," she said.
Congratulations, Julia!